Do you need to translate an instruction manual, an appraisal, technical documentation, a press release, technical-scientific article or product catalogue, the user interface of your software or your website into German? You have found the right person, who not only has the language skills, but also the necessary technical skills.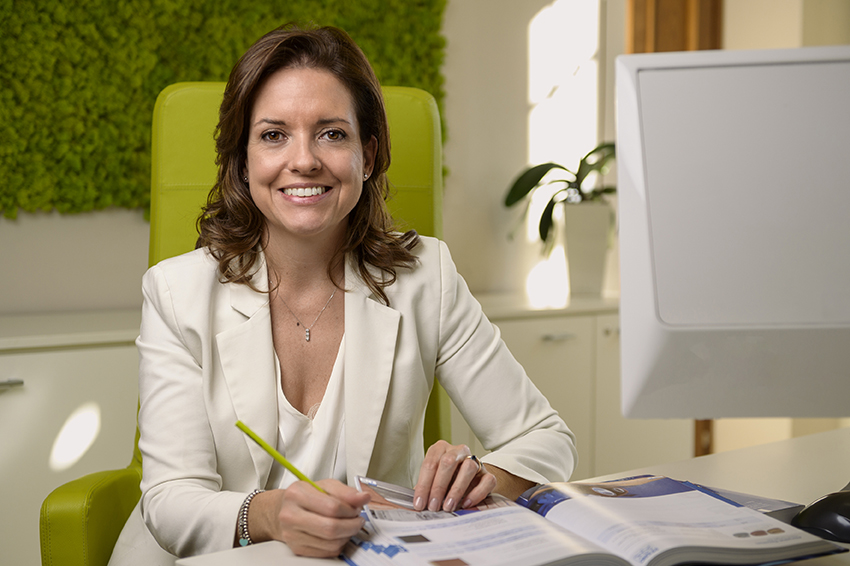 "I don't just speak your language. I speak the language of your machines, your plants, your engines. In the language of your target audience."
My hometown is Munich, one of the German automotive strongholds. My parents are from Turin, the undisputed automotive capital and my home for 30 years. I grew up between two cities and between two languages, and I breathed the air of cars and engines from an early age. I made my profession out of my passion for languages and technology and became a translator specializing in the technical field. I started my own business in 2005 and, in addition to the automotive sector, I specialize in the sectors of machine tools, robotics and automation, hydraulics and mechanics, and lifting equipment – with a long excursus into the world of lifts.
I am deeply convinced that only if I know how a machine tool works can I translate the user manual of the machine tool using the correct language, or be an interpreter during the training course on the machine. Only if I know how engine timing is performed can I simultaneously translate the entire procedure into the target language. A technical translation requires not only perfect command of both languages, but above all in-depth technical skills.
In over sixteen years of working as a translator I have acquired a high degree of specialization in the technical field, which is my jewel in the crown. I translate into your language, but above all into the language of your industry. For this reason, I only provide translation services in the technical sector and only from and into German.

Any slippage between your Italian and German texts?

Do your German translations need overdrive?

Is your international message engaging?

Want to crank up your translations?
I offer technical translations in the following areas: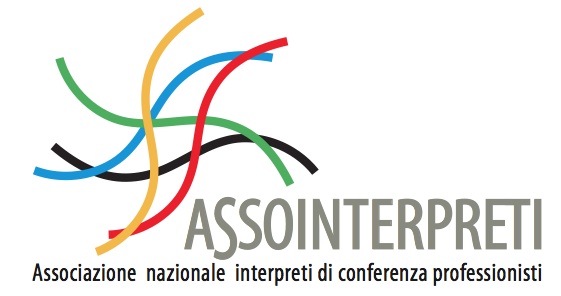 I am a member of Assointerpreti, the Italian National Association of Professional Conference Interpreters, which for almost half a century brings together only interpreters specialized in simultaneous, consecutive and whispered interpreting. Access to the association is reserved to professional interpreters who can demonstrate a long experience of interpreting at conferences and other institutional events.

I am a qualified member of AITI, the main Italian association of translators and interpreters and a founding member of FIT. From 2008 to 2015 I was a member of the Training Commission of the AITI Piedmont and Aosta Valley branch and took part in organising training events for professional translators and interpreters.
From 2017 to 2020 I was a member of the AITI National Interpreters Commission, which deals with promoting the profession of conference and liaison interpreters and organising dedicated training events.
In 2019 I passed the AITI exam for conference interpreters for the German language (simultaneous and consecutive)and obtained UNI 11591:2015 certification.
Since 2006 I am part of BDÜ, the largest association of professional translators and interpreters in Germany, with over 7.500 members.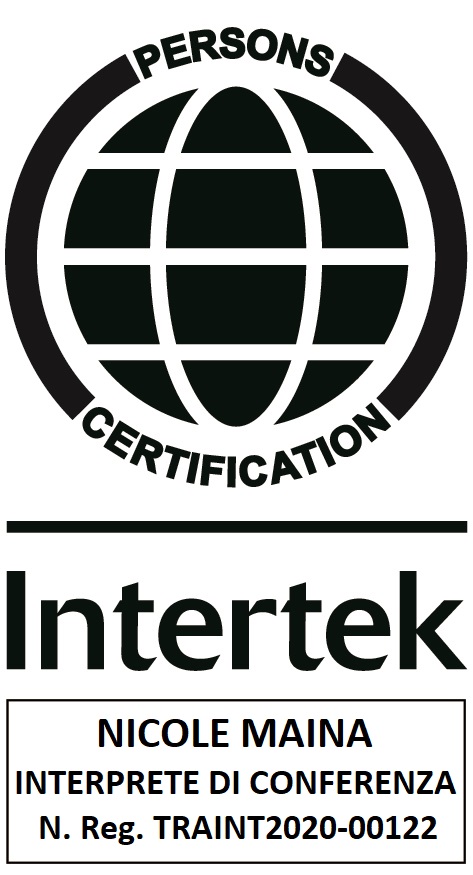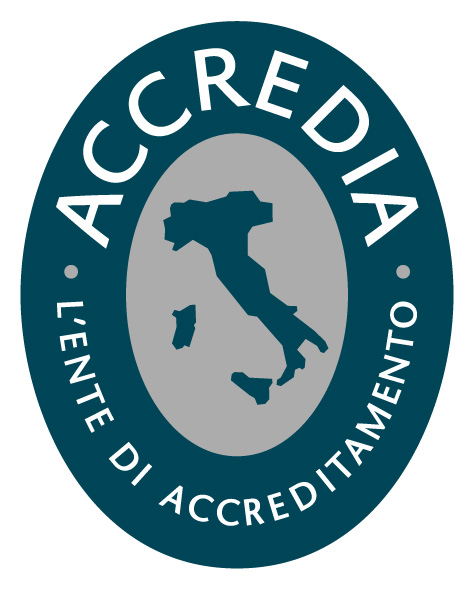 Since March 2020 I have been a certified conference interpreter in compliance with the UNI 11591:2015 standard. My certificate number is: TRAINT2020-00122, verifiable on the Accredia website. Certification entails a practical exam of consecutive and simultaneous interpretation (in both directions, Italian>German and German>Italian), a written test on the standard and finally an oral exam, always regarding the contents of the UNI 11591:2015 standard. The UNI 11591:2015 standard "Unregulated Professional Activities – Professionals working in the fields of translation and interpreting – Requirements in terms of knowledge, skills and competence" unambiguously defines the activity of the professional translator and interpreter and is in force from 10 September 2015. Originating from Italian Law 4/2013, it was drawn up thanks to the strong commitment of the Working Group made up of professional associations, including AIIC, AITI and Assointerpreti, with consultancy provided by the University of Bologna, the San Pellegrino University Foundation and the University of Trieste (IUSLIT-SSLMIT). UNI certification is a guarantee for customers because it clearly identifies the knowledge, skills and expertise that distinguish professionals from amateur or non-professional operators and who are officially certified by a body accredited by the Italian Accreditation Body (ACCREDIA) according to the ISO/IEC 17024 standard for the certification of persons.
Barbara Pagliuca
PURCHASING MANAGER
Cinetic Giustina S.r.l., San Mauro Torinese (TO)www.fivesgroup.com | Grinding machines for the automotive industry
We have been working with Nicole Maina since 2006 and since then she has translated numerous technical manuals for our German customers in the automotive industry, such as Daimler and the Volkswagen Group. Right from the first project we were very impressed by her command of the technical language of our sector, which is that of machine tools, and grinding machines in particular. Ms Maina also worked as an interpreter during the commissioning and training courses for our machine tools, for which in some cases she had translated the operation and maintenance manuals. She has always been very professional and precise in her work, which is why after more than 15 years we continue to make use of her precious collaboration.
Paolo Sassone
GENERAL MANAGER
PFERD Italia | Abrasive tools
Nicole Maina has been our trusted translator since 2012 and translates all our specialist texts from German: from website content to press releases and brochures to the translation of the entire catalogue, our tools manual, which now includes over 8,000 items. In the world of tools, translation work is not easy and requires a high level of technical knowledge and considerable experience. We appreciate Nicole's respect for deadlines, the high quality of the translations and her technological know-how, which is essential to provide an excellent service.
Nicola Imbimbo
GLOBAL APPLICATION MANAGER
Prysmian Group – Draka | Ropes
I met Nicole while working for an elevator rope manufacturer, and the work she did for me was translating the lifting product catalogue. This meeting took place in 2007, and we have been in contact ever since. It is important to use the correct technical terminology when translating a specific subject such as elevator ropes into other languages. Few people have as detailed a knowledge as hers on lift and rope industry terms. I recommend anyone to hire her for their technical translations. Her skills are not limited to languages but also to knowledge of technical topics.
Simone Bachmann
SENIOR MARKETING & SALES COORDINATOR
PFERD-VSM (Schweiz) AG | Abrasives
We have been working for several years with Ms Nicole Maina, who provides our company with all the translations for the tools and abrasives sector for the metallurgical industry. In our industry, it is especially important to know and use the industry's language and terms correctly. Ms Maina is a true professional in this area. The texts we assign to her are always translated very professionally and on time, and fully satisfy our needs. We will certainly continue to work with Ms Maina in the future and highly recommend her.
Sara Colombo
MARKETING & COMMUNICATION MANAGER
A.C.S.A. Steel Forgings S.p.A. | Steel forgings
I thank Nicole for the excellent technical translations provided. She is a highly trained professional, not only on the linguistic side, but also for her technical skills in the most varied of sectors. She is very precise, competent and swift in terms of delivering the work done. There will certainly be other opportunities for collaboration.
Paola Grassi
EDITOR
Volpe Editore Srl – Elevatori Magazine | Lift industry magazine
Nicole proved to be an extraordinary professional, supporting us in the management of specialist content and in the German translation of our technical publications. Punctuality, precision and in-depth knowledge of the elevator sector are just some of her qualities.
Jörg Astalosch
MANAGING DIRECTOR / CEO
Italdesign Giugiaro | Industrial Design
Nicole Maina's services helped me when I needed it. A competent translation is important, but it is not enough to translate word for word or just the concepts, quite the opposite. It is a question of understanding a culture or industry and acting accordingly. I saw this ability and this competence in Nicole Maina. Thank you very much for the excellent work and keep it up.
Denise Setton
PARTNER AND CONFERENCE INTERPRETER
Non solo Parole Cuneo
The NON SOLO PAROLE Translation and Interpreting agency was established in 1998. In addition to the professional experience acquired by the founding partner over the last twenty years, NON SOLO PAROLE counts highly qualified professional interpreters and translators among its collaborators. For translations and simultaneous interpretation services in German, I have often availed myself of the collaboration of Ms Nicole Maina who has always fully satisfied my needs, also due to her excellent terminological skills. The quality of the translations has always been excellent and I greatly appreciated her punctuality and accuracy. Even in the interpreting booth and in recent times, due to the pandemic, in the RSI (Remote Simultaneous Interpreting) jobs, I have seen great commitment and professionalism. I also appreciate Nicole on a personal level. It is a pleasure to share the booth with her.
Professionalism, precision and rigorous punctuality have always been my calling card – together with a mania for control. Contact me and I will gladly prepare a detailed quote for you. be translated, the file format (doc, xls, ppt, indd, etc.), the intended use and the delivery date. In the meantime, to help you get a better idea of the costs involved in the services, here are some guidelines:
* Translation fees depend on the level of difficulty, file format, size and urgency. Prices exclude VAT. My Team of technical translators
Translators4Industry is a team of four highly specialized freelance technical translators in the fields of industrial automation, robotics, industry 4.0 and machine tools. In addition to Italian, the working languages are English, French, German, Spanish, Portuguese and Russian.